Request Free Consultation
WELCOME TO BEAUTY FIRST AESTHETICS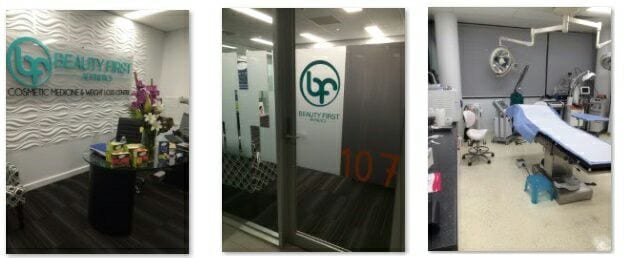 Facial Rejuvenation & Lift

Look young and beautiful now!
Tattoo Removal

Erase the old ink from your skin!
Laser & IPL Hair Reduction

Get the smooth silky skin you want!
There is no such thing as growing old gracefully. With all the new advancements in cosmetic surgery available to correct the look of aging skin and body, there is no reason why anyone should go not kicking and screaming. Over time, the things that our bodies are exposed to can cause damage that can make us look years older than we need to.
At Beauty First Aesthetics we have the most innovative procedures in the industry. From face to all over body, we care for the total look of your skin. We have skin firming, and body firming treatments that can make you look years younger, often times in just one afternoon.Whether you are looking for fillers to aid life back into the skin, or skin resurfacing techniques to rejuvenate the look of your skin, we have the latest advancements available.
Always staying on top of the cosmetic surgery field, we strive to constantly improve our practice, and keep our clients looking as beautiful as possible. From small procedures to major reconstruction, we accommodate the needs of our many clients. We will discuss the options available, making sure that you understand all aspects of any procedure we recommend.
After all, our number one goal is to make you look and feel beautiful.Taking care of not only your body, but your soul, we want to make you feel good about yourself. The mistakes that we make in our younger years should not be something we have to suffer through. From tattoo removal to skin sun damage, we can undo the damage incurred in youth to make you look like that younger you again. The most professional and experienced aesthetics in the field, our staff is trained for excellence. With so many ways to make yourself look and feel better, there is no reason not to come in and discuss the options available.
LEADERS IN THE INDUSTRY
The professionals of Beauty First Aesthetics are the leaders in the industry. We have not only the most experienced, but the highest trained staff of any other practice.
STATE OF THE ART EQUIPMENT
You can be guaranteed that we are always using the most state of the art equipment, procedures, and products that the market has to offer.
YOU ARE OUR NUMBER ONE CONCERN
You aren't just a number at Beauty First Aesthetics, you are our number one concern. Should you ever have a question, or concern, we are here to serve you.
EVERY CLIENT IS EQUAL
Every client is equally important to our practice and we strive to always make you feel as such. We care not only for your business, but for you personally.