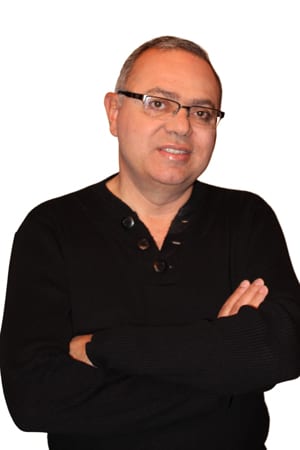 Dr Ayman Aouad, MBBCh-Fellow of the Royal Australasian College of General Practitioners (FRACGP), Fellow of the Australasian College of Aesthetic Medicine (ACAM), Fellow in Aesthetic Anti-Aging Medicine at the American Academy of Anti-Aging Medicine (A4M), Member of the European Academy of Aesthetic Medicine and Surgery (ECAMS), Diploma of Aesthetic Medicine from the American Academy of Aesthetic Medicine (AAAM), Post-graduate Diploma of Aviation Medicine (Otago University), Diploma of Anesthesiology (American University of Beirut).
The Australasian and New Zealand Society of Aerospace Medicine, the Australian Medical Association. Dr Aouad is also a designated aviation medical examiner. Dr Ayman Aouad graduated from the prestigious Cairo Medical School in 1983, and continued his medical training in Egypt before returning to his native country of Lebanon. Here, Dr Aouad completed his anesthesiology training at the world-renowned American University of Beirut, graduating in 1986; following this, he emigrated to Australia, where he began practicing medicine in 1989. Many years of training and experience in a variety of countries gave Dr Aouad a wealth of knowledge in the treatment and management of trauma patients, as well as great insight into the importance of cosmetic management following traumatic injuries.
Working closely with trauma patients, Dr Aouad gained experience in the importance of physical beauty to patients, and developed specialized skills in recognizing and attaining the appropriate corrections of physical defects in aesthetically pleasing ways. By 1994, Dr Aouad opened a family medical practice in Melbourne, and following more than 20 years experience in medicine he began practicing aesthetic medicine in 2007. His experience from witnessing first hand the treatment of traumatic facial injuries, particularly whilst at the American University in Beirut, provided him with extensive experience in the area; this experience is further enhanced by the numerous training courses Dr Aouad has completed, in Australia, Singapore, Italy and Indonesia. This provides him with a wide breadth of knowledge and practical experience at an international level in delivering the highest quality aesthetic medical techniques. Such specialized skills include a variety of anti-aging techniques, vaser liposelection, upper eyelid lifts, and facial thread lifts. He also has extensive experience in a variety of laser, radio-frequency and ultra-sound techniques and applications, such as hair removal, scar minimization and body contouring; these techniques including mesotherapy were refined at the American Academy of Aesthetic Medicine(AAAM). Dr Aouad is recognized for his particular skill in combining neck liposuction and thread-lifting, to remove double chins and tighten the neck without the need for major surgery.